Deborah Griffin Exhibit at Firehouse Art Center in Pleasanton, CA. Opening Thursday Jan. 25, 2015 6:00 to 8:00 PM
Located at 4444 Railroad Ave in Pleasanton, CA, the Firehouse Art Center will feature Deborah Griffin's work. Over 15 artworks will be on view. In addition, the California Watercolor Association's 45th International Exhibition is on view in the Harrington Gallery. More info: http://www.firehousearts.org/harrington-gallery/frontpage
EBOS PROARTS Open Studios NEWS: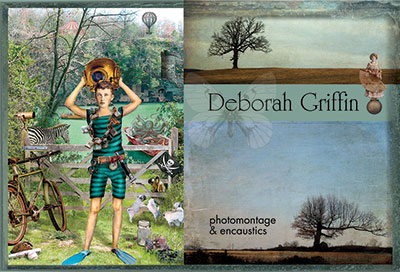 Yes, I am excited to be participating in Open Studios 2014. I will be back at AutoBody Fine Art at (1517 Park Street, Alameda) with a small group of great artists* for the weekend of June 7-8 and June 14-15.
Here is the link to the online artists gallery page
The preview at Proarts Gallery in Oakland is part of Art Murmur May 2nd. Check it out, I'm number 396 on the front wall. During Open Studios I will have lots of new encaustics as well as the photomontage work. Latest trip to Arkansas engendered a lot of new images...
*Exhibiting at AutoBody Fine Arts: Jacqueline Cooper, Mi'Chelle Frederik, Jamie Banes, Marcia Alpert, Richard Kane, and ME!
I do hope you will come by during the Open Studio weekends!
---
Thanks to LACDA for featuring me on the Image of the Week.
LACDA (Los Angeles Center for Digital Arts) featured my work, Metamorph as the first ever Image of the Week on their homepage, for the week of October 20th. Thanks so much.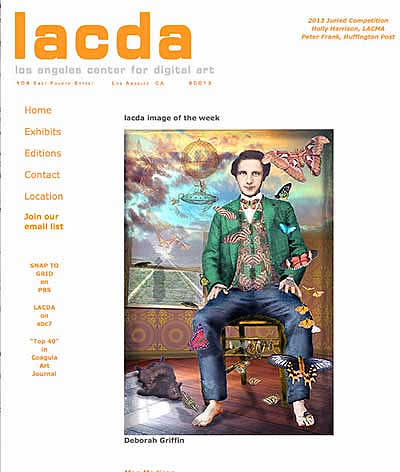 Deborah Griffin participated in East Bay Open Studios 2012.
BOTH WEEKENDS JUNE 2-3 AND JUNE 9-10, 2012
photos: Dan Granett, Berkeley
SCROLL DOWN FOR PRESS ABOUT OUR EXHIBIT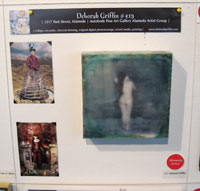 Deborah shared studio space with 4 other amazing artists at AutoBody Fine Arts Gallery 1517 Park Street, Alameda, CA. At the left you can see her square in the big preview wall.
Here is a link to the EBOS calendar/website for more information about the event and the venue. http://www.proartsgallery.org/
and my page at the Online Artist Gallery features artist statement and a selection of new work. The link below gets you there.
http://db.proartsgallery.org/ebosGallery_12.php?iconNumber=419
Would love to see you either weekend! The main site also has a link to the main map for previewing online the artists who are participaing. Thanks!
PRESS ABOUT OUR EXHIBIT: http://www.insidebayarea.com/alameda/ci_20806240/five-alameda-artists-works-display-this-weekend by Nanette Deetz of the Alameda Journal
Award winning blogger , Michael Singeman-Aste, of postdiluvianphoto art blog (Michael was named best local blogger in 2012 by ABC 7 in their Bay Area A-List.) read his comments about my new work in paragraph 2!

http://www.postdiluvianphoto.com/blog/2012/06/02/alameda-open-studios-2-3359/
Previous Exhibits and Events
SATURDAY NOVEMBER 19TH OPENING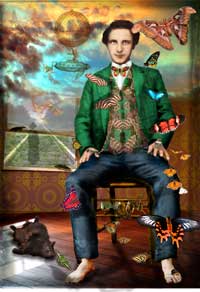 GALLAGHER & LINDSEY Real Estate, a Frank Bette Center for the Arts Satellite Exhibit space hosts an Opening for Deborah Griffin and Charlie Lucke. Please join us in the afternoon at 2424 Central across from the Kaiser offices.
3:00 PM Saturday the 19th, I'll be doing a Demo and discussion of PhotoMontage.
Would love to see you there!
FRIDAY APRIL 9TH OPENING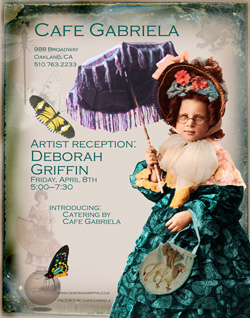 Cafe Gabriela hosts an Artist Reception for me, with an introduction of the Cafe's catering options. Join me for an evening of fun, food and art. New work, digital and mixed media as well as encaustic. 988 Broadway, Oakland CA 5:00 til 7:30, April 9th.
Would love to see you there.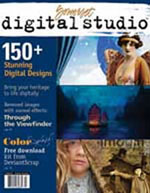 EXCITING NEWS! Somerset Digital Studios Spring 2011 magazine is on the newstand now. See my work in Gallery section. View more of my art here.

Or Contact Deborah for pricing (most $350.00 for signed, numbered digital painting) or exhibit information.
UPCOMING SHOWS: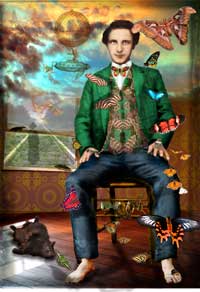 The Sky is the Limit
Alameda Women Artists @ the Alameda Library 3-5 thru 3-27
Opening Reception, March 5
Alameda on Camera, 48 hours, 48 artists, one island community. See the results at Opening Reception Friday, April 1st, 2011, Frank Bette Center for the Arts. My work, Bathing Beauties of Neptune Beach is featured as the promotional image for the event.

Previous Shows: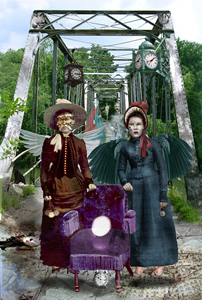 Solo Show: Frank Bette Center for the Arts, Signature Gallery, Alameda CA
Digital Alchemy: An Exploration of Archetypes
Nov 5th through November 20th Please join me on the 20th for the closing reception 3:00 PM til 5:00 PM, with an Artists Talk explaining my process and some techniques at 4:00 PM


ArtWorksDowntown
San Rafael, CA
NEW AVENUES
October 2010
an all digital show with a variety of artists creating computer generated art.

OHanlan Galley, Bay Area Women Artists, Mill Valley, Ca through August 2010


July 2-August 31, 2010
Alta Bates Summit Medical Center
2450 Ashby Ave.
Berkeley, CA
Mixed media by Deborah Griffin
Art glass by Bruce Pizzichillo & Dari Gordon
Paintings by Sarah Whitecotton

Exhibit consists of 10 pieces and includes my new work that combines digital and mixed media.
Cross Currents
4th Annual Exhibition of Artists of California
July 8-30, 2010
Alameda Museum, 2324 Alameda Avenue, Alameda, CA 9450
510-521-1233
Artist Reception: July 10, Saturday, 1-3pm
Artist Talks: July 24, Saturday, 1-3pm
Re: Artist talk: I speak from 2:45 to 3:00, but come to hear all the artists.

And thanks to all who attended my open studios, as part of
Pro Arts East Bay Open Studios. http://proartsgallery.org/
and including the Alameda Artist Group. http://alamedaartistgroup.com/
June 5 & 6 11am~6pm
June 12 & 13 11am-6pm
See review here: The Island of Alameda: the Arts an essay by Michael Singman-Aste tours Alameda Open Studios. Scroll down the article for comments regarding the work he saw in my studio.


FRANK BETTE ART CENTER SHOW
http://www.frankbettecenter.org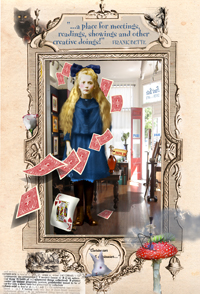 Friday, June 4 "Ephemera" OPENING. See "curiouser and curiouser" my artwork for the show postcard and featured art work. A great show to visit while touring Open Studios. Visit my blog for more about creating this card.
PREVIOUS EXHIBITS
"The Alameda on Camera Exhibit"
A citywide photo documentary.
On exhibit April 2 - May 1, 2010
First Friday Gala Opening April 2nd , 7 - 9 PM
Frank Bette Center for the Arts, 1601 Paru Street, Alameda, CA
48 invited photo-based artists explore our neighborhoods, favorite places, and secret hideaways for 48 hours. Alameda families, friends, town characters, traditions and cherished nostalgia share the lens.
Well it is back again. The event where 48 artists, take 48 pieces of a map of Alameda and spend 48 hours taking pictures in their area. The results will be shown at the Frank Bette Center for the month of April.

Friday, December 5th, Closing Reception and Art Auction at the Green Lining Institute Seedcorn Gallery: 6 to 9:30 PM . (more info)
Saturday, December 6th, Closing Reception and Holiday Boutique for the Alameda Women Artists Exhibit at the Alameda Historical Museum, 2324 Alameda Avenue, Alameda. I'll have cards, prints and original art for sale.
Kids Are Us exhibit, off site at the Berkeley Planning Department sponsored through Expressions Gallery.
Coming soon, at The Parlor in Alameda, the inaugural show following the exciting new remodel will feature my work. Check back for details of the opening reception.
view gallery of New Work
LATEST NEWS! Pick up a copy of EAST BAY MONTHLY magazine and catch the artwork, "Childhood Past" as the Gift Guide Cover.
Contact Deborah for pricing (most $350.00 for signed, numbered digital painting) or exhibit info.
GREENLINING INSTITUTE
Seed Corn Gallery
1918 University, Berkeley Opening Sept. 10, 6:00 to 9:30

EXPRESSIONS GALLERY
KIDS R US offsite exhibit at the Berkeley Planning Department
2118 Milvia St
Berkeley, CA
ARTIST WRITER DESIGNER
This website is an exploration of all those facets in one place. Please click on the buttons at left under ARTIST to review NEW WORK, photography, fine art and other categories.
The WRITER button takes you to an area where you can read personal essays previously published in SKIRT! magazine and find new unpublished work: short stories and and excerpt and synopsis of current work-in-progress, a novel titled "Accidental Crimes and MisAdventures."
DESIGNER brings you to examples of client work that ranges from websites for corporate clients, entrepreneurs and creatives, identity packages and brochures for hypnotherapists, writers, recruiters, acupuncturists and art organizations to logo design and marketing for a variety of purposes, including book promotions, new business announcements, exhibit openings, and more. For a fresh, personal and innovative approach to your design needs contact Deborah for a free consultation.
For latest exhibits and publishing news visit the NEWS area and follow creative ramblings on the blog.
Thanks SO MUCH for visiting, bookmark this site to come back often and feel free to Contact Deborah with any questions or comments.
NEWS!
PREVIOUS EXHIBITS

RAW Gallery, 1915 Telegraph, Oakland, CA
May 1 (part of Art Murmur-Oakland) Featured Artist
Opening 6-9, complimentary libations, dj, join the party!
MARIN MUSEUM of Contemporary Art (www.MarinMoCA.org)
Alchemy Exhibit, opening May 30th
ASSEMBLAGE: 4 collage Artisits, Signature Gallery, Frank Bette Center for the Arts, Alameda, CA, June 2009, Opening June 5th.
PROARTS Open Studios, First Two Weekends in June:
see PROARTS gallery for details of events. Visit my studio: See ProArts online gallery; search Alameda, Deborah Griffin for map and details.
Current Exhibits: Zeytini Restaurant
Preview of New Work


Love/Hate Exhibit includes the above work, "Secret Confessions 2" and "Lovelorn Miss Sandborn" click on photo to launch gallery.